Skin color is something that virtually everyone thinks about. It more often than not determines who is loved or hated; married or discarded; becomes rich or poor; exalted or exterminated.
When looking at skin pigmentation, it occupies a very small group of hues in a broad spectrum of natural color—just black to brown to tan to pinkish to anemic white. Even if we consider ourselves anti-racist, it is probably the first thing we notice when meeting someone for the first time.
The following mixed-media pastel drawings were done in an expressionistic style that relies on emotionalism rather realism to get the viewer's attention.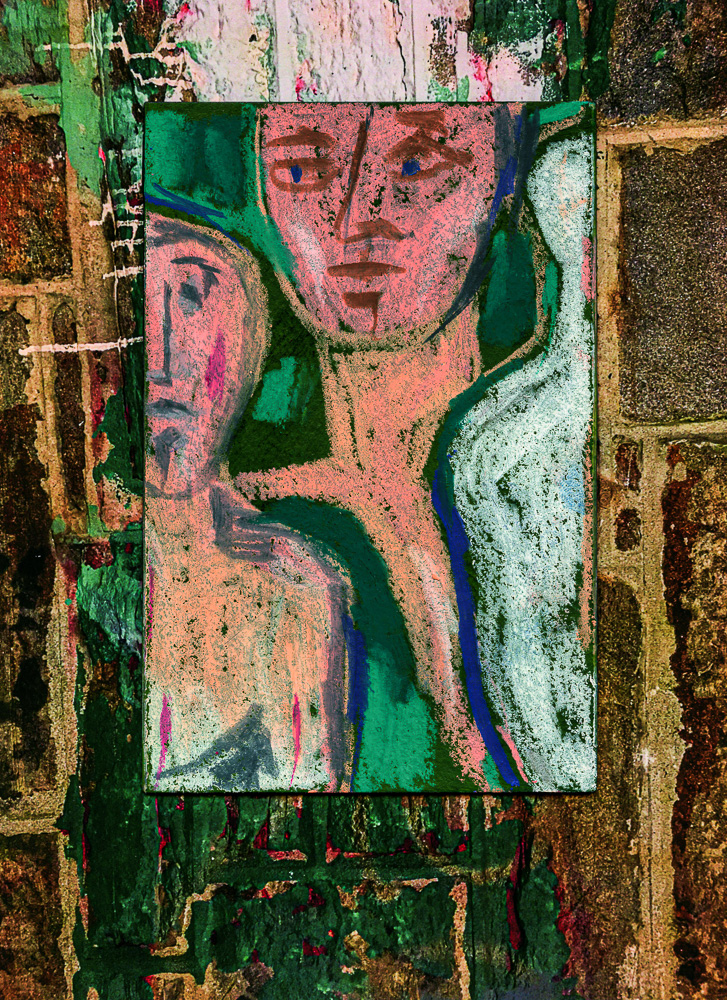 As a young artist growing up in Chicago in the 1950s and '60s, there were many outstanding German and German-Jewish refugee artists and intellectuals who made their way in the New World as teachers. They brought with them an expressionistic ethos and lens on the world. They had endured and escaped the horrors and ruins of Hitler's Europe, and the collapse of the old order.
Nothing was certain anymore in the arts and sciences—but everything was possible.
At the time, I was trying to endure and escape the ennui and anomie of Mid-century, Middle America with its race riots, anti-war protests, and profoundly disorienting sexual and psychological experimentation care of the Pill and LSD. It all seems so long ago—and like yesterday.
Now in my 70th year, I am contending with the collapse of global capitalism, with its unfettered free markets for everything under the sun, and a coronavirus pandemic that is wreaking havoc on everything and everyone in its path.
The expressionistic eye seems to me to be an appropriate way to look at this wreckage and possible transformation. In many ways it is the most human and immediate response to all that I feel. Perhaps the images may also reflect some of your interior emotions.
View the full exhibit at CreativeShare.com.