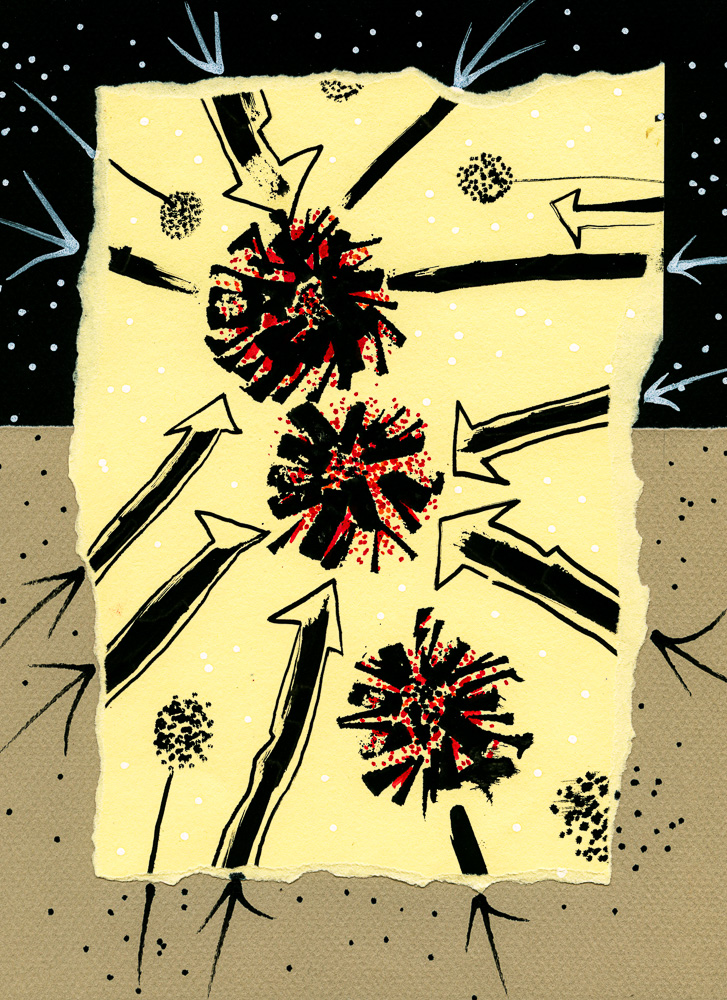 One of the most frustrating tasks that an artist confronts is to publicly explain one's unconscious creative process. It is a mystery to oneself, and trying to make the ineffable understandable to others is something of a fool's errand.
What I do know is that in early June of 2020, I began making collages from black ink line drawings.
The drawings were penned on either white or cream-colored paper. Most of these rectangles were torn at the edges and surrounded by geometric shapes that were cut by eye. The color palette is subdued. The overall look of the pieces is restrained.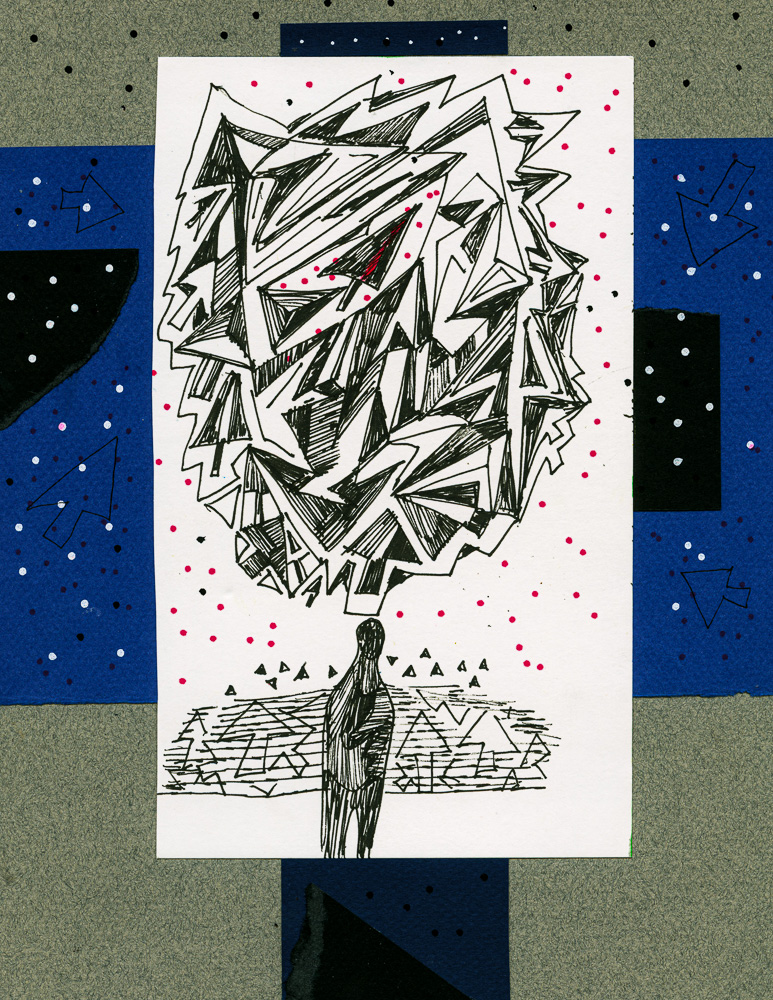 My best guess is that I was trying to both express and contain my anxiety about the Covid-19 pandemic that was beginning to accelerate in St. Pete. A significant portion of the local population remained oblivious to the dangers posed by the coronavirus and refused to wear masks in public spaces. This selfish stupidity crossed all age, gender, and racial lines. It demonstrated a genuine "equal opportunity" dumbness and lack of concern for your neighbors.
I completed about 27 collages over a three-week period and then stopped. As the medical experts predicted, there was an exponential rise in Cv19 infections, hospitalizations, and deaths caused by the premature opening of bars, restaurants, and businesses.
Both my wife and I are well over 65 and diabetic. If we contract this particular infection before there are effective drugs to control and kill the coronavirus, we will likely suffer major organ damage and possible death. That stark reality drained my usual enthusiasm for art-making for a few weeks. Like a character in a Kurt Vonnegut novel, I just stopped because I could not think of a good reason to move forward.
But, as the old Yiddish proverb says:
"God should protect us from what we can learn to live with."
My creativity returned and the "Drawn to Me" series has transitioned into the "Hues of Humanity" mixed-media pastel collages. These images are juicier and more unrestrained than their predecessors.
So it goes.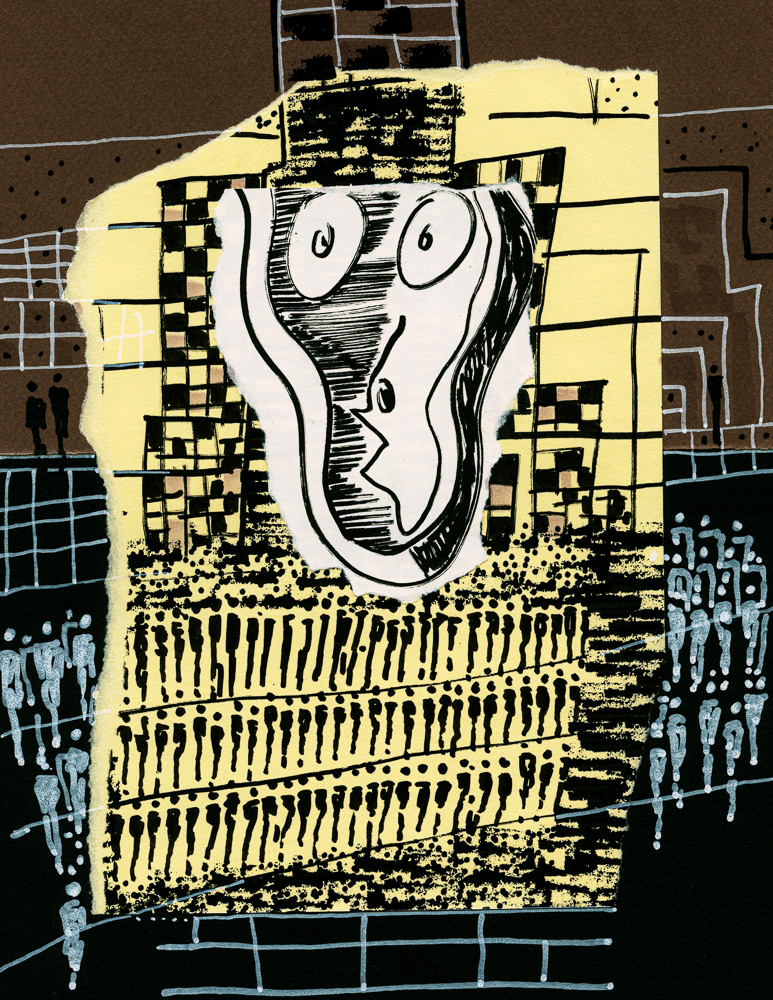 View the full exhibit at CreativeShare.com.